Premium Aluminium Tray
Designed in Australia and field tested extensively to withstand the harsh Australian conditions.
PRICING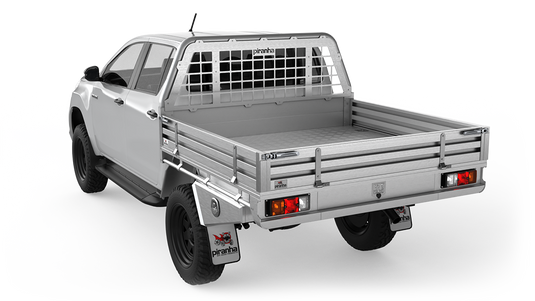 Strong & Stylish
Piranha Premium Ute Trays are strong and stylish. Designed with all the strength of our
Steel trays while only being half the weight.

Strong & Lightweight
Lightweight top grade aluminium for strength and durability.

Locking System
Four heavy duty quick release
adjustable over centre latches.

Clever Dropsides
Three durable ribbed dropsides
with high quality hinges.
Durable Design!
Welded mesh headboard
for strength.
Premium Aluminium Ute Tray
Standard Features:
Integrated Cargo Tracks
Built-in steel runners for trundle drawer mounting
Heavy duty 3mm one-piece checker plate floor
260 mm high sides, with TIG welded end caps
4 integrated lashing rings
Laser cut safety mesh
76 mm diameter headboard tube with ladder pins
Mudguards with mudflaps
Tail light protectors
Heavy duty hinges
Heavy duty mounting system
Quick release over centre latches
Continuous 32 mm tie down rope rails
Optional Extras
LED tail light upgrade pack
Under tray toolbox
Under tray Water Tank (10L, 23L & 30L)
Rear Ladder Rack
Trundle Drawer
A wide range of lockable tool boxes and Alloy canopies
Built Extra Tough
Our Premium Aluminium tray can be shipped as flat pack if required, with any competent DIY person being able to assemble it in less than an hour.
Single Cab: 2400L x 1825W x 260H | 163kg
Space Cab: 2100L x 1825W x 260H | 150kg
Dual Cab: 1800L x 1825W x 260H | 140kg
Dual Cab (Wide Tray): 1800L x 2050W x 260H | 150kg (Suitable for Ram 1500)
Dual Cab (Shorter Tray): 1500L x 1825W x 260H | 130kg
PRICING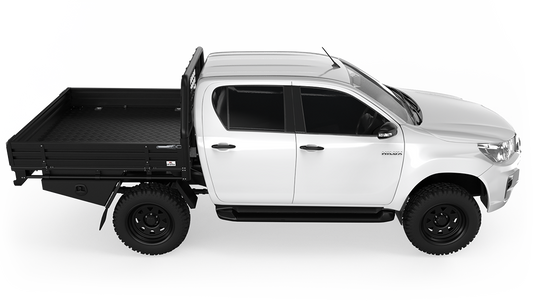 Available Colours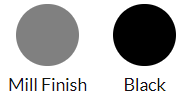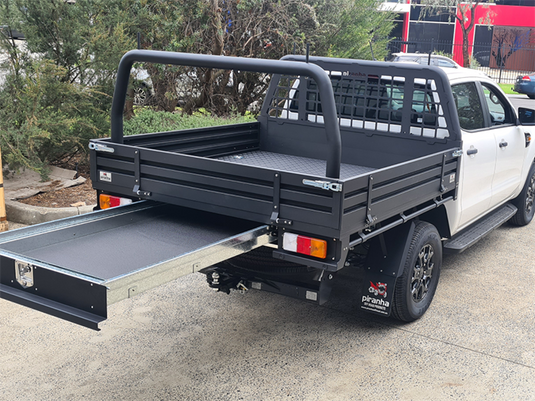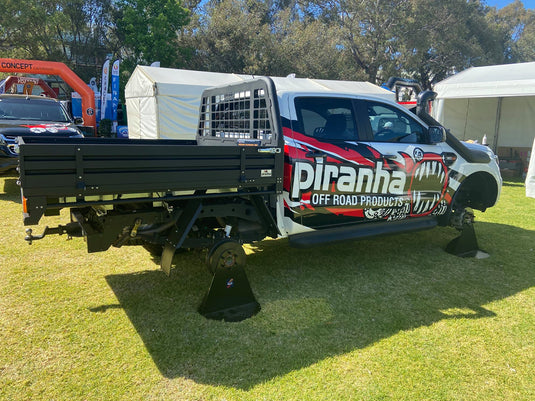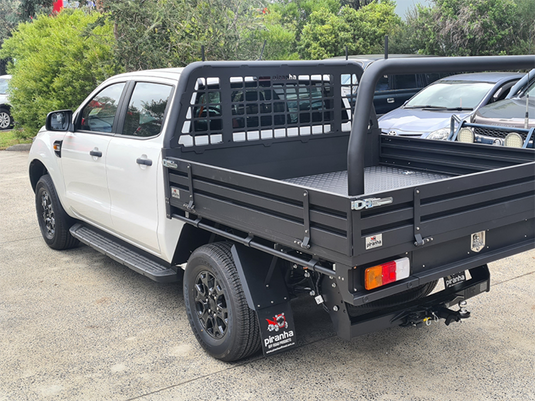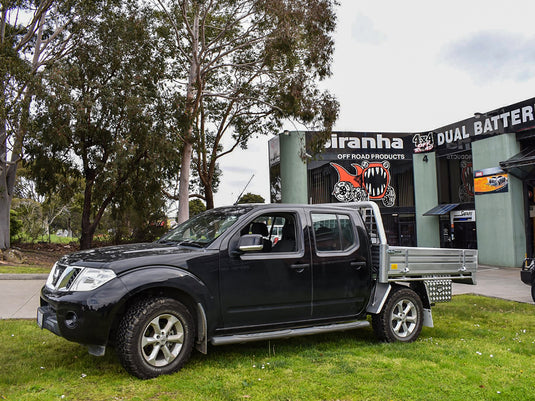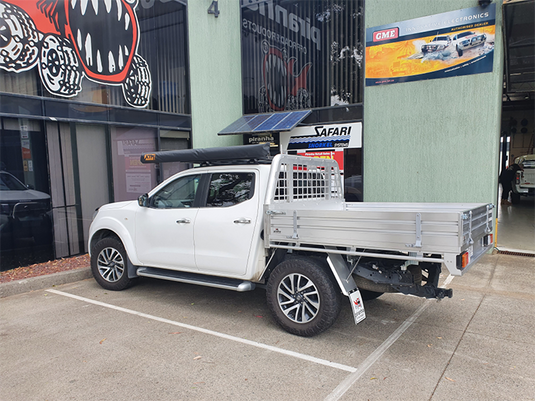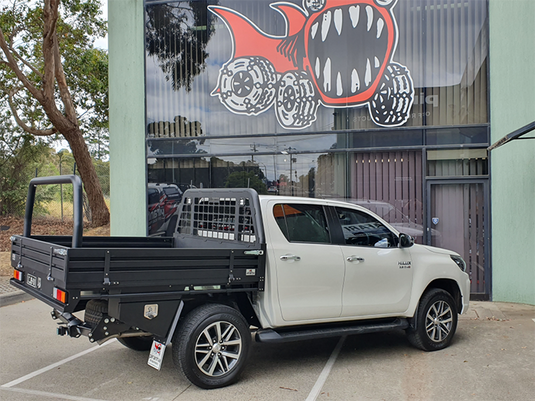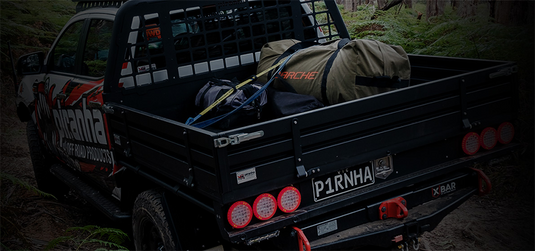 New Product
1500mm Long Premium
Aluminium UTE Tray Matt Black
Shorter Tray deck for better departure angles when you are off road.
All other features are the same as our other premium alloy UTE trays.
PRICING