Premium Fibreglass Canopy
The Premium Fibreglass UTE Canopy has a stylish aerodynamic body design with integrated spoiler & LED brake light, tinted windows, roof rails, powerful gas struts, interior LED light, carpet lining, and rear window locking handle as standard.
PRICING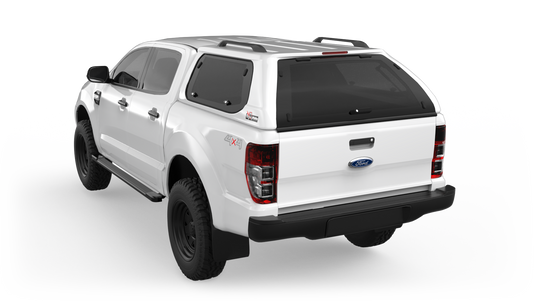 Window Features
The windows on our PIRANHA CANOPIES are not only sleek but strong and protective from the outside elements.
Tinted side glass windows with a dual sliding design and no fixed pane.
Front sliding hardtop glass window, and a rear lifting window for easy access.
All canopies also have the option of gas assisted lifting windows on the side instead of sliding windows, for more accessibility into the cargo area.
PRICING
Security is Priority
PIRANHA CANOPIES are designed to be safe, reliable and secure.
Comes standard with a high-quality 2-sided handle and key set, allowing you to lock the canopy with reassurance.
Made and assembled with high-quality parts and raw materials which are controlled under ISO9000 and ISO14001, the canopies are durable, long lasting and protected.
PRICING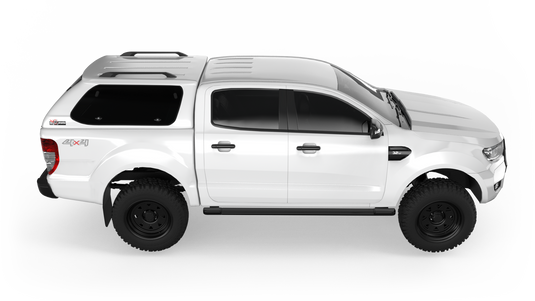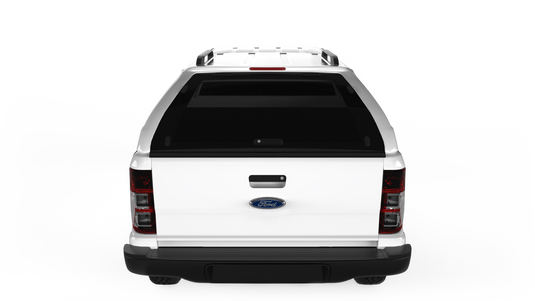 Finest Fibreglass
The PIRANHA canopy protects and shelters everything in the back.
Strong & Lightweight: Made with high quality 3-Layer fibreglass and reinforced composite.
4x lighter: Easier to install and with its aerodynamic properties, much better on fuel.
Non-corrosive: Able to resist temperatures up to 80C and below -20C.
Smooth Surface: Ensures the highest quality paint job to fit on your ute seamlessly.
PRICING
Colour Options
PIRANHA CANOPIES are custom painted to match the colour code of your car and ensure the best fit.
Please note: the process of matching the colour code is not the same as colour matching. Due to environmental factors such as fading, we cannot guarantee the paint job will be the exact same paint colour as on your car. To get the closest match, we recommend leaving your fuel cap with us so we can get the closest match to your car. Call us on (03) 9762 1200 for more information.
PRICING